Frogbyte wrote:
Well there's a lot of stuff like
http://www.nlm.nih.gov/medlineplus/drug ... shoil.html
saying huge amounts may "actually increase the risk of hemorrhagic (bleeding) stroke".
Practically every study there states that more studies are needed to draw meaningful conclusions, for and against, but the evidence seems to be in favor of the fish oil.
Trouble is, most of these 'very pooly executed' studies are conducted on people with underlying health problems anyway, so you can expect a few of them to die!
It's simply a case of personal risk assessment given the information you can find. Maybe you need to dig a little deeper.
Sure, there will be some people who take fish oil and have strokes, just as people who dont take fish oil will have strokes. Just like some people who fly will die in plane crashes and some people who dont fly will be killed by a plane crashing into their house. Maybe the chances of it happening either way are the same, who knows? More studies are needed to draw meaningful conclusions. However, we know there are benefits to flying that outweigh the risk. So...I choose to fly!
Of course, you can interpret data different ways depending where your viewpoint on the matter is. If you are a paranoid type, you will probably favor the negative data over the positive.
I may choose to look at studies that show one quarter of fatal road accidents are caused by drunk drivers and conclude that therefore the other three quarters of fatalities are caused by sober drivers. Therefore I should insist my taxi driver gets drunk first in order to get me home safely! Of course not, because I realise there's more to take into account than just the stats, mechanical failure, sleep deprivation, mobile phones and reading whilst driving. All these are not taken into account in the study, but I would be wise to research these before making a decision about sober drivers.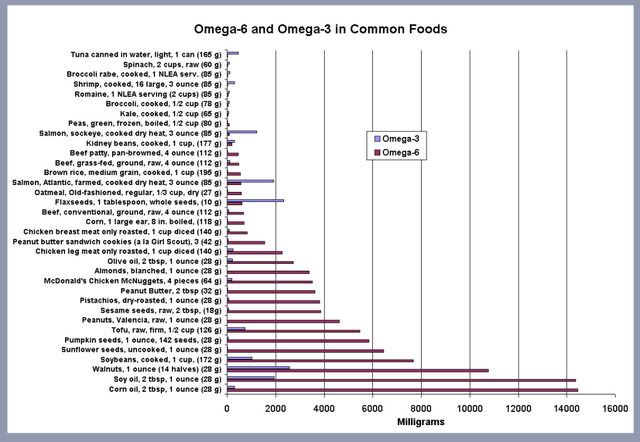 Certainly the consensus is that theres too much Omega 6 in our diets and not enough Omega 3. It's also accepted that you need equal amounts of O6 and 03 to maintain a healthy balance. 140g of chicken breast can contain 1000mg of O6, so to counteract this, swallow 1000mg of fish oil. 1 large corn on the cob also contains 1000mg of 06, so another 1000mg of O3 please! Therefore is it reasonable to assume that taking the manuafactures 'recommended' daily capsule of 1000mg is not enough for most people? Looking at the evidence available other than the flawed studies would suggest to me...YES!
End rant...
Rik