Posted: Sun May 31, 2009 7:20 pm
Yeah....great album! I haven't reached for the black album in over 10 years....and this is what I found!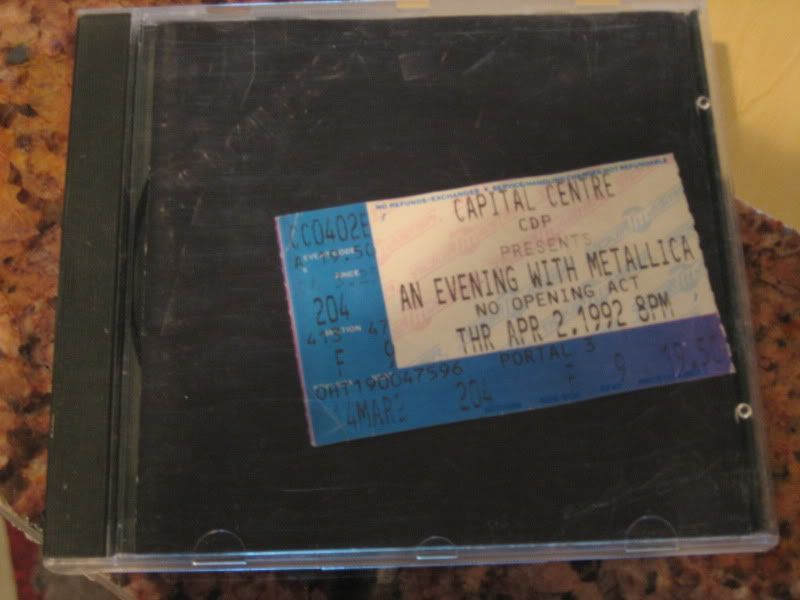 Hahahaha! I forgot that I had an old ticket stub. Check out the date! And the ticket price! Unreal! THAT was the absolute best show ever! And I have seen many many shows.....my whole body was sore afterwards....*insert headbanging emoticon here*. I may leave this in the CD changer for several weeks...maybe longer. And I will be revisiting all the Metallica offerings in the coming weeks! You should have seen the grime, dirt, oil, scratches on the disc....amazing it still plays flawlessly. This is the original disc I bought back in...probably...1991. Cool stuff!
My tastes in music have definitely gone back to the heavy side again....
Rock on!