Moderators: Ironman, Jungledoc, darshana, stuward
Stu Ward
_________________
Let thy food be thy medicine, and thy medicine be thy food.~Hippocrates
Strength is the adaptation that leads to all other adaptations that you really care about - Charles Staley
_________________
Thanks TimD
---
Great video, thanks for posting
KPj
Thanks TimD
---
Beautiful stu. I'd be interested to see what he says about a lot of the heavy lifting techniques.
---
It's pretty much the same. He's worked with strongmen and powerlifters (and other athletes), and used them in his process of learning about the spine. He discusses in his one of his books, and i'm sure he has mentioned things like this in interviews/articles/podcasts, i'll dig around and see if i can find any.
Actually generally accepted lifting technique supports his view on the role of the lumbar spine and the "core" - to transmit force. Other things like, lift with the hips not legs, "brace"/valsalva, not draw in. He's a huge proponent of "stiffness" (or, "super stiffness"), he has written a lot about this.
Also, I love when someone argues on the point of "spreading the floor apart" when you squat. On one hand, you have louie simmons (among others) tell you to do this - difficult to argue with him. On the other hand, you have Professor Stuart McGill tell you the exact same thing. Two completely different perspectives, one is to lift as much weight as possible, the other is to protect the spine by maximising the role of the hips and increase stiffness.
Also, he's one of the originals to debunk the alleged "safety" benefits of weight belts. It may be as entertaining as reading a dictionary but on this site (backfitpro) there's a weight belt article, also one on super stiffness, which is really all about getting tight, bracing, "co-contraction", which is also pretty much the same as Pavels "irradiation" concept discussed on here recently.
It's actually amazing how people from different back grounds with different goals (health vs performance, for example) often come to the same conclusions.
In terms of heavy lifting and health, as he says in that video, for optimal "health", you need just the right amount of activity, not too excessive, not too little. So, if optimal health is the main goal*, powerlifting probably isn't the best route
*but where's the fun in that?
KPj
Thanks TimD
---
Have you guys read Bret Conteras' article where he argues that training for flexion or rotation is not as dangerous as Dr. McGill has numerously said?
---
No but I found a new picture: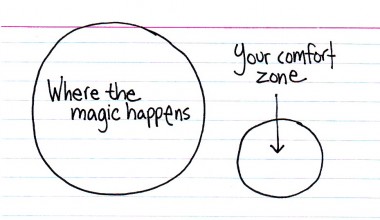 Stu Ward
_________________
Let thy food be thy medicine, and thy medicine be thy food.~Hippocrates
Strength is the adaptation that leads to all other adaptations that you really care about - Charles Staley
_________________
Thanks TimD
---
Paperclip wrote:Have you guys read Bret Conteras' article where he argues that training for flexion or rotation is not as dangerous as Dr. McGill has numerously said?
Yes, I think it's been discussed on here before.
Dr McGill responds in an audio interview here -
http://www.myrehabexercise.com/blog/archives/669
" onclick="window.open(this.href);return false;
Worth listening to.
Personally, I want to say the article by Bret was just being controversial* but, I have a lot of respect for him, really like his stuff and would prefer to give him the benefit of the doubt.
*I say this because he criticised the animal research model (McGill using pig spines), by citing studies that used animals (dogs I believe) to support the opposing theory i.e. it seemed to me like a case of Confirmation Bias, although maybe Ironman would be better pointing out the logical fallacy there. In my mind it's just not consistent logic.
Also, I just can't see passed McGills experience and expertise. You're taking about an expert in spine biomechanics who has been researching this stuff for ~30 years, using various models, working with various people, from general population to elite athletes, against 2 strength and conditioning coaches/personal trainers.
I'll take my chances with McGill.
Then there's the fact that I actually see no benefit in loaded lumbar flexion, anyway. There's all these reasons why I shouldn't, but I see no reason why I should (I also used to, a lot, but don't anymore, so I have a personal bias, too, I guess).
KPj
Thanks TimD
---
Been browsing this site for a while now, just have never put in the effort to post.

This one caught my attention though because I will be taking a course called "Low Back Disorders" taught by Dr. Stuart McGill at school next semester. A bunch of my friends have taken it before, and say it changes how you think about pretty much every movement, not just in exercise but in daily life as well.

Looking forward to it, once I get started I'll hopefully have a lot more to contribute to this thread.
---
Novice

Posts: 93
Joined: Tue Nov 08, 2011 5:41 am
---
Yea, I would say so. He usually points out that these muscles are used to stop movement the vast majority of the time.
---